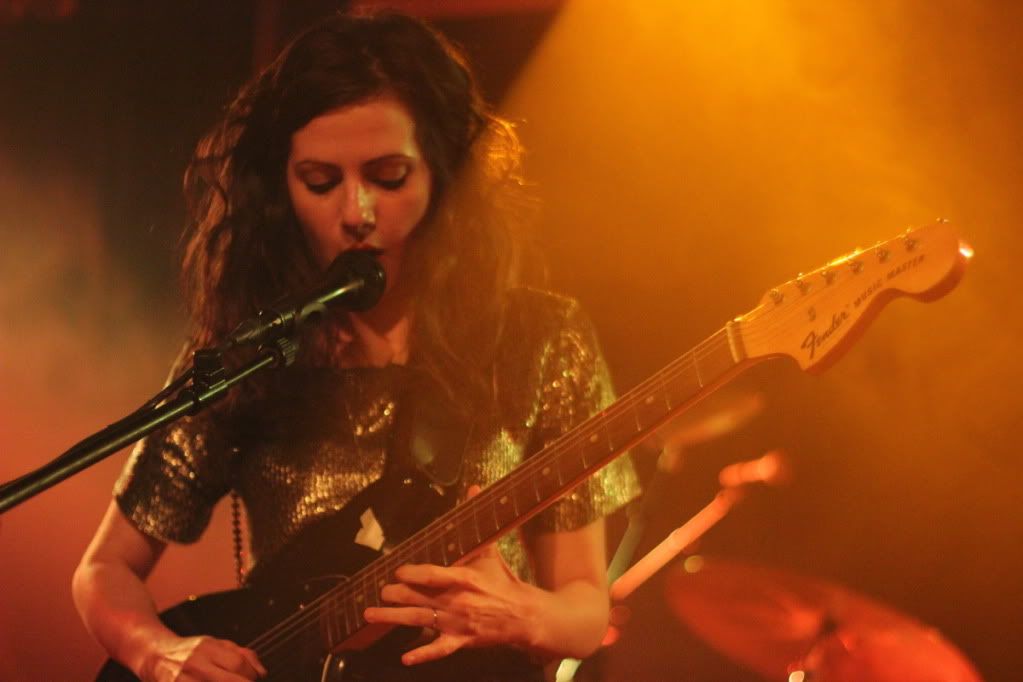 Ambling onstage to the sound and invasive smell of lethargic poofs of dry ice whilst the equally, intrinsically languid garble of Nicolas Jaar pervades the place, enter
Exitmusic
. A little up against it perhaps – and indeed support slots in themselves are oft notoriously tough stuff to crack – thankfully opening up for Sharon Van Etten, who seems to sell out every last show she trundles on over for and attracts a delightful cross-section of society predisposed to enlightenment, ensures any initial ambivalence or apathy toward the situation is instantaneously equilibrated. However if the unpleasant sensual assault aforementioned may fabricate a threadbare strand of brood, it purely forebodes the glum brilliance to come...
Exitmusic is the converging both musical and marital of two spectacularly named kindred spirits, Aleksa Palladino and Devon Church and, for want of a more intricate vernacular, when they collide sparks flicker and the proverbial walnuts previously intimated toward are shattered open like the most brittle of spines. Coincidentally, whilst Van Etten coos and shoots for the heart with her love (or at times anti-love) songsmithery, it's the rachis Palladino and Church centralise their efforts upon as they rake their swoonsome melodrama up and down every quivering notch like cans clanking across the steely imprisonments of any old Death Row.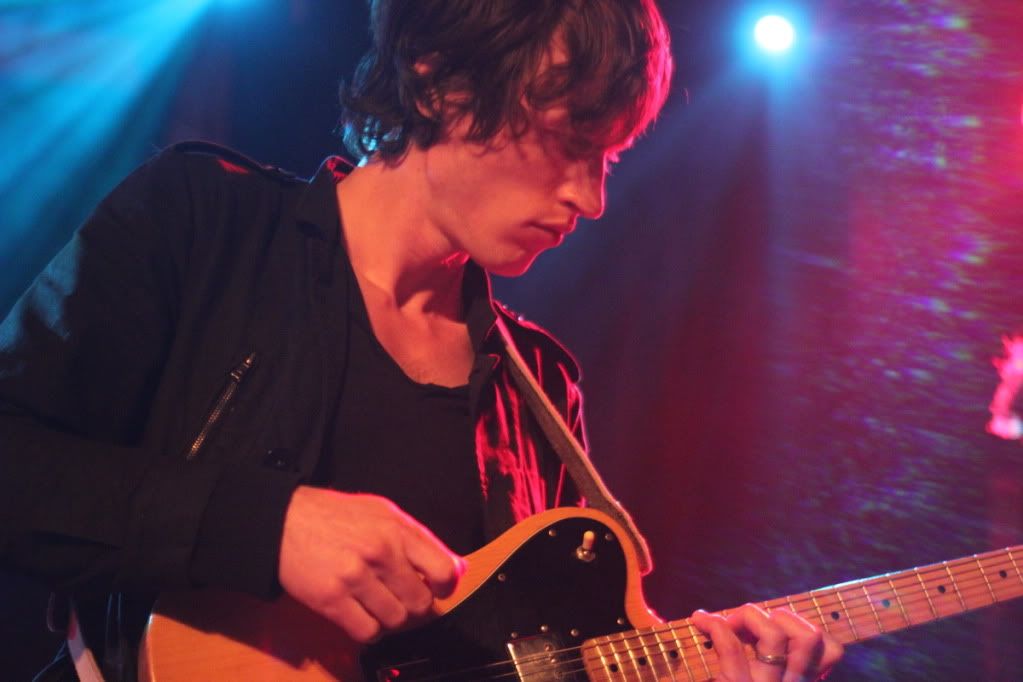 Yet for a band arguably swimming against the tides of convention, theirs is a sound and set that proves enticing to the point of a figurative ensnarement within an irradiate stupor: iPads and a general guitar unorthodoxy (Church seduces the odd satanic screech from his Telecaster with what seems a heavily rusted slide) insinuate the former, whilst the aqueous howls of The Sea captivate as they fish for a sense of the latter. Palladino's voice is reduced to a vulnerable gurgle on The Night; elevated to a spectral warble on a tumultuous The City; swept into a cleansing wash of ebbing dolour on Sparks of Light. However her throaty manipulations are underpinned most provocatively by Church's supernaturally wonderful musical versatility, with elements of spaghetti western soundtrack tangled up in there somewhere amidst the searing barrages of tremolo and oozing gushes of staccato. She helplessly pleads: "Give me back the hours that went to waste" on an utterly heavenly The Hours and although theirs is but half of one such sixty, there could be few ways to have better spent it. Van Etten later thanks the pair profusely, affirming that she's impatiently awaiting the opportunity "to hang" and seemingly once their immaculate debut full-length
Passage
is outed into the bright, wide world next week you'll be powerless to its darkened potential; desperate to cling to and linger about its superbly polished fringes. The holiest of matrimonies in its every essence.