Initiated in '06, Suffolk's
Latitude
has quietly; calmly; calculatedly become the worthiest of estival mainstays and anyone to have happened upon any ad luridly imploring attendance at next month's seventh edition will already be fully aware of the almost unfathomable strength of this year's bill. In fact we'd go on to spin some further hyperbole yarn-like and profess it to be the line up of the season. Taking place, as ever, in Southwold's supremely picturesque Henham Park the festival spans July 12th-15th by which time some sunshine may have just about seared through the unremitting grim currently overhead. Just.
Last month we compiled a playlist of preferred stuff in association with Latitude
and, entrenched in immovable tastes, our Fest Bests below stray only slightly from such aural stuff already proffered. But heck; here's who we wouldn't miss for love, nor money, nor even the money exchanged for a plastic pitcher unwittingly stumbled upon amid the inevitable sludge underfoot in The Word Arena...
Battles
Who:
Once but a math-rock supergroup, the streamlined NYC troupe have since become arguably the best band known to this here universe. Bold claim, but one we're willing to cling to amid the angular onslaught.
Why:
If pelted through the PA with apposite gumpf and not puking up a hangover à la ATP's NBC then they may well go on to substantiate the above audacity...
When:
Sunday, The Word Arena.
Explosions In The Sky
Who:
Alongside Mogwai, consider this Texan four-piece torchbearers, or rather firestarters of slow-burning but eruptively effervescent post-rock.
Why:
Their previous two efforts in 2007's
All of a Sudden I Miss Everyone
and
Take Care, Take Care, Take Care
of yesteryear represent their most immediate and outstanding works to date. If festivals are all about "moments" then theirs is sure to be one in time to rue if allowed to transpire without you.
When:
Sunday, The Word Arena.
Kwes.
Who:
BOKKLE.
honcho; onetime Leftfield bassist; compulsive collaborator (see Kwesachu): however you may regard Warpster Kwesi Sey he ought to command as much adoration as his recent
Meantime
EP did intrigue.
Why:
Did he already go get over
that crippling anxiety exhibited at earlier shows
? Will he ever fully affront such apprehension? Does any of such rhetoric even matter if he's to air
lgoyh
? Come Saturday he'll bring some suitably gloopy electronica-flecked flow to Latitude's lakeside pitch.
When:
Saturday, The Lake Stage.
Lana Del Rey
Who:
Again, must we?
Why:
Seriously: where else could you possibly be? Love; loathe; negate entirely: this one's as essential to the weekend as alimentation, alcoholic lubrication etc.
When:
Friday, The Word Arena.
Perfume Genius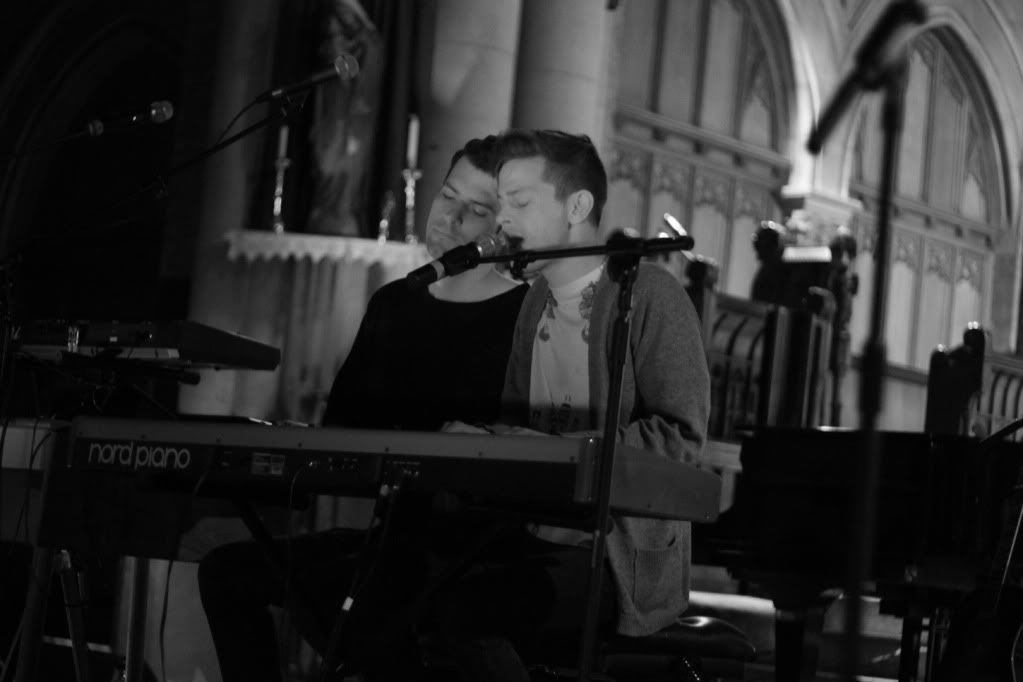 Who:
Michael Hadreas, bleak-folk pixie and author of
one of the LPs of 2012 thus far
.
Why:
He came to The Great Escape with little more than his trusty Nord and left with a plentiful duct's worth of tears and some hysterical cheers in his knapsack
. As valid an alternative to Obelisk Arena headliner Paul Weller as any.
When:
Sunday, i Arena.
Sharon Van Etten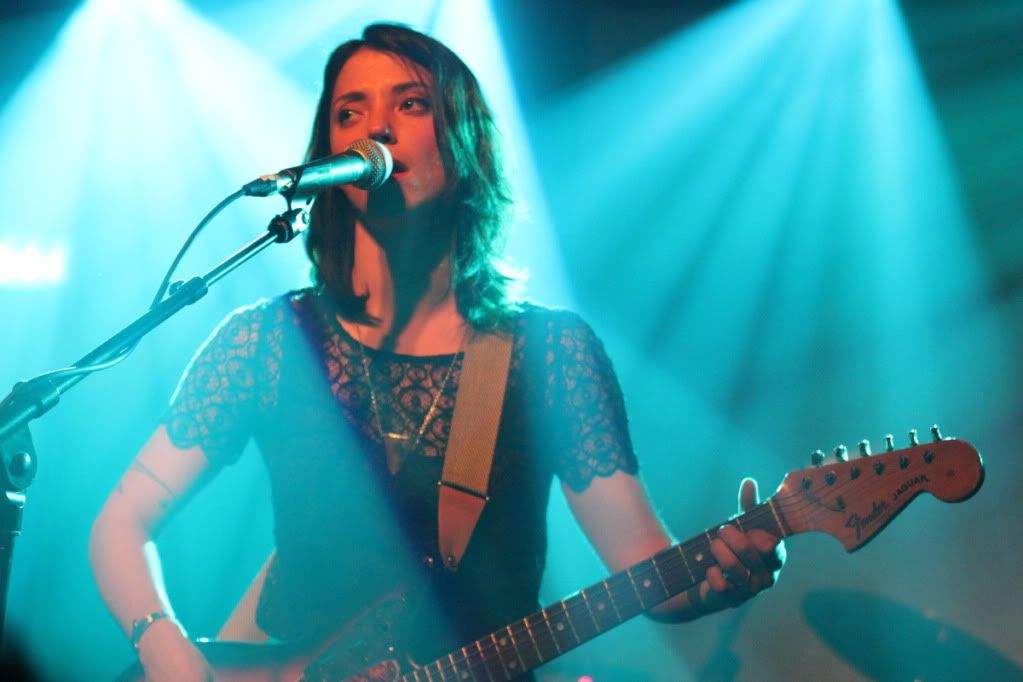 Who:
New Joisey's finest, even to be alive and well in her presence feels somehow special.
Why:
Regarding
Sharon Van Etten's
songwriting swing less is indubitably more although when it comes to
the live show
she purely couldn't evoke any more love. One of
the
most startling artists operating contemporarily and
a truly delightful character to boot
.
When:
Saturday, The Word Arena.
Yeasayer
Who:
Multiethnic experimentalists returning from an all too protracted absence, 2010 never hocked up anything to better
Odd Blood
really, did it?
Swim
and
Teen Dream
and
Sisterworld
maybe but, you know, it's all about effect and
Yeasayer
manipulate their wonked-out stream of consciousness into a pretty impactive one.
Why:
New cut
Henrietta
feels daubed with the off-kilter punk-funk of fellow New Yorkers Liquid Liquid and the erraticisms of Battles' back catalogue. Read above and you'll immediately distinguish that as something quite complimentary.
When:
Friday, The Word Arena
Zun Zun Egui
Who:
Nomadic, madcap, polychromatic Bella Union brills from way out West Country.
Why:
If in need of a proverbial kick in the nomads [
sic
] to arise from the mire of snooze and day upon day of sozzlement, plump for the vivid frenzy of
Zun Zun Egui
!
When:
Sunday, i Arena.
For further info on next month's Southwold shebang,
the official Latitude site may be traced back to this precise online point
, whilst
a broad spectrum of ticketing options are available here
.